ABOUT
---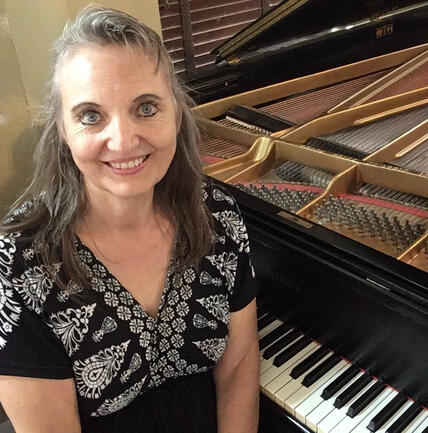 Elizabeth Westlund is a classically trained pianist with a Bachelor of Music Degree from the University of Mary Hardin Baylor. She is a versatile pianist, playing varied styles of music from classical, jazz and boogie to sacred and pop. She has a rich and varied musical background including being an orchestral violinist, a vocalist, and an accompanist.She does some composing and arranging, and has created a unique curriculum for teaching piano. She has three state of Texas teaching certificates- music, special education, and K-4 education.
---
THE STUDIO
Westlund Piano Studio has been in business for 37 years. In 2014, it relocated to the business district of downtown Taylor, Texas.The teaching studio is equipped with a 6ft 3in Mason & Hamlin grand piano.ADDRESS: 120 W. 2nd Street, Suite B, Taylor, TX 76574
---
---
---
YOUR PIANO
All students are required to have a suitable piano at home for daily practice. CLICK HERE for more information.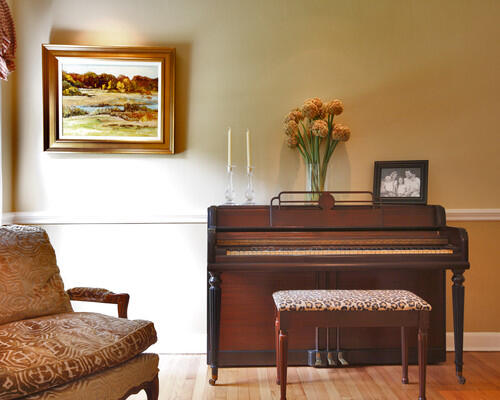 ---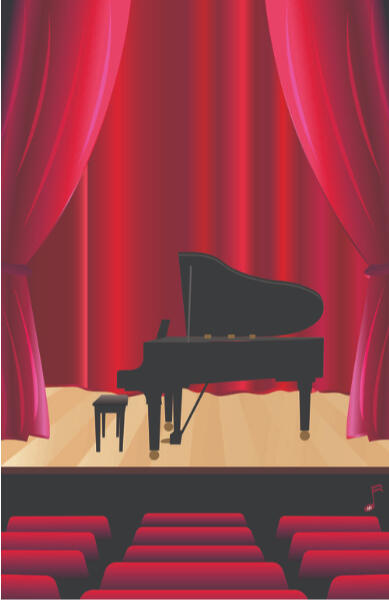 Recital
Westlund Piano Studio presents a student piano recital each year, usually in April.
---
WESTLUND PIANO COURSE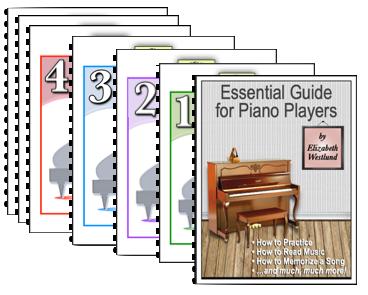 Elizabeth Westlund has created a revolutionary curriculum for teaching students how to play the piano.The curriculum has more than 20 books covering all aspects of piano playing including exercises, music reading, improvising, how to practice, and much more.CLICK HERE for more information about the books in the Westlund Piano Course or if you would like to make a purchase.
---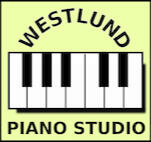 Monthly ENROLLMENT
---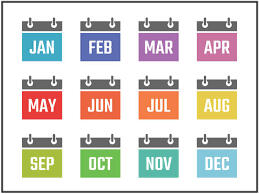 Westlund Piano Studio operates on a MONTHLY ENROLLMENT.Students are not accepted on a lesson-by-lesson basis.Students enroll in the studio at the beginning of each month for a single specific weekly time slot in the studio schedule.The monthly enrollment fee is the same amount every month. Holidays, absences, vacations, illness, missed lessons, etc... do not affect the monthly enrollment fee.Lessons are 30 minutes long, once each week.
$105/MONTH

ACCEPTED FORMS OF PAYMENT: cash, check, or Zelle

YEARLY MATERIALS FEE: Each January, students pay a Materials Fee ($45) to cover all their materials for the entire year (music books, sheet music, binder, handouts).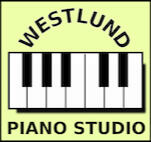 Zelle
---
"Zelle" can be found in your online banking app. Using Zelle, you can send payment for the monthly enrollment fee using either my phone number (1-512-484-1188), or my email address (westlundpianostudio@mailfence.com)If your bank app doesn't yet include Zelle, you can download the Zelle app on to your phone and connect the app to your bank account. Then you can send and receive money directly from the Zelle app.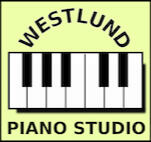 MakeUps
---
This studio does NOT GUARANTEE makeups for missed lessons.
PROCEDURE FOR MAKING UP A MISSED LESSON:1. Text Ms. Westlund with at least 24-hour notice of cancellation. (Short-notice cancellations and no-shows are not eligible for a makeup.)2. Look below at the available time slots and inform Ms. Westlund of which slot you would like for your makeup lesson.
---
AVAILABLE TIME SLOTS FOR MAKEUPS
WEEK OF SEPTEMBER 11-15
MON, Sep. 11:
TUE, Sep. 12:
WED, Sep. 13:
THU, Sep. 14:
FRI, Sep. 15:
---
WEEK OF SEPTEMBER 18-22
MON, Sep. 18:
TUE, Sep. 19:
WED, Sep. 20:
THU, Sep. 21:
FRI, Sep. 22:
---
Important info about makeups:
The studio operates on a Monthly Enrollment. The monthly enrollment fee is a fixed rate and is therefore not affected by student absences, vacations, illness, or holidays.

The studio runs at full capacity. There are not extra time slots kept open just for makeups. So any slots available for makeups can only be created when someone cancels their lesson with advance notice.

Eligibility for a makeup requires a minimum 24-hour notice of cancellation. Short-notice cancellations and no-shows are not eligible for makeups.

A makeup lesson must be attended within 30 days of the missed lesson, either before or after the missed lesson.

Lessons missed on Studio Holidays are not made up or rescheduled.

Your monthly enrollment payment is for ONE SPECIFIC TIME SLOT in the studio schedule. It does NOT cover any additional time slots in the studio schedule.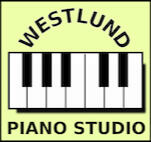 STUDIO CALENDAR
---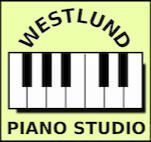 YOUR PIANO
---
Success and progress require a routine of daily practice at home on a suitable piano.
---
GRAND PIANOS & UPRIGHT PIANOS
Excellent potential for musical expression

Significantly motivates students

Can become a treasured family heirloom

Must be tuned about once per year

Recommended piano tuners: Ron Bergeron or Priscilla Rappaport
---
ELECTRIC PIANOS
Small, cheap keyboards are NOT at all suitable for private piano study and are really just toys!These are the features an electric piano keyboard MUST have to be suitable for private piano study:
• 88 keys
• weighted keys
• hammer action keys
• touch sensitive keys
• foot pedal
• bench
• keyboard stand (furniture cabinet type OR the X style for portable keyboards)MY RECOMMENDATION: A suitable, inexpensive electric piano to start with is the DONNER DEP-20 ($570).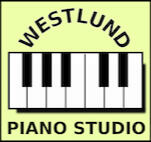 RECITAL
---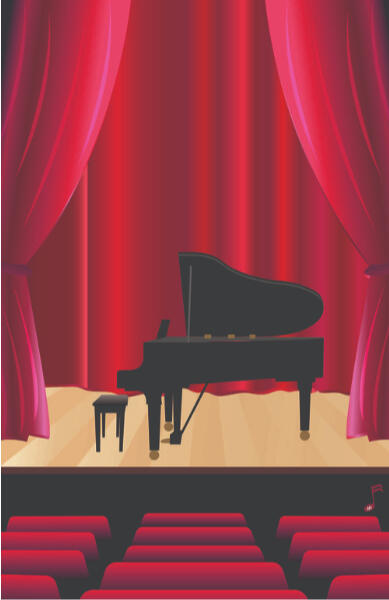 Once a year (usually in April), this studio presents a STUDENT RECITAL in which students dress up and perform a memorized song for an audience of their family, friends, and peers.The date, time, and location for the next recital will be announced when it is confirmed.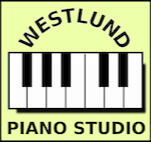 "Practicing Piano"
---
DO YOU HAVE ANY OF THESE QUESTIONS ABOUT PRACTICING PIANO?
1. "How much should I practice?"
2. "How do I learn a new song?"
3. "How do I memorize a song?"
4. "How do I know what level I play"?
5. "Are there 'secrets' for how to practice that will help me?"
6. "I practice, but why aren't I getting any better?"
7. "How do some people get so good at playing the piano?"This unique book answers all those questions, and many, many more. It reveals numerous "secrets" for how to practice to obtain real results. Suitable for beginners through advanced players. (39 full color pages, large size paperback book, 8.5" x 11, plastic spiral bound, $15.99")
About the Westlund Piano Course
---
A Revolution In Piano Education
By Elizabeth WestlundGreetings, reader! It is indeed bold of me to claim that my method is "revolutionary". So I will describe how my educational approach significantly differs from the mainstream piano methods in many important ways.LEARNING HOW TO READ MUSIC
The standard approach to teaching music reading at the piano is called the "Middle C" or the "C Position" approach. Despite the undeserved popularity of this approach, it is outdated, educationally unsound, and extremely problematic. The truth is, it literally causes music reading problems in students!My approach does not use hand positions. Students do not learn to associate a specific finger with a specific note. They never get stuck in C Position. Instead, right from the start, students learn each individual note, one at a time, as an individual unit outside the context of a song, a hand position, a finger number, or an intervallic pattern. This way, students learn to instantly recognize the notes in any song, any "position", any interval, and no matter what finger plays them. This is true music reading and enables students to progress to higher levels of reading where hand positions don't exist.ONE AT A TIME
Other methods throw many concepts and skills at the student all at once- note names, white-key names, rhythm, finger placement, finger numbers, staff reading, etc. I once looked at the first page of the primer level book of a vey popular method series. It threw no less than ten new concepts and skills at the student… on one page… the first page! This is standard practice in the most widely used methods of today.In my method, I have fixed all that nonsense. Each new concept and skill is introduced and practiced all by itself… separately from all other concepts and skills. Then the mastered skills are gradually put together. This is what it means for a method to be educationally sound.SCALES & CHORDS
There are two problems with how other methods teach scales and chords. Firstly, they use music notation to teach scales and chords. This means that a student's ability to learn scales and chords is limited to whatever their music reading skills are. The truth is, students are capable of easily playing scales and chords at a level that far exceeds their music reading level. So why hold them back?In my method, I use illustrations of the piano keyboard with dots and/or finger numbers on the keys to graphically illustrate exactly how to play each scale and chord. No music reading is involved! So students can progress as quickly as they like with scales and chords, even though their music reading may be progressing slower.The second problem with how other methods teach scales and chords is that they significantly limit which scales and chords are taught…. usually just focusing on C major, G major, D major, and maybe one or two minor keys. There are 24 major and minor keys. These are the building blocks of music. My method doesn't limit students. It teaches ALL 24 major and minor scales and chords right from the very start. It includes charts to keep track of their accomplishments providing them with steady progress in this all-important area of piano playing that is almost totally neglected by other methods. To be a skilled piano player, a person must have the basic patterns of music (scales & chords) fluently alive in their muscle memory, their brain cells, and their visual understanding of the piano keyboard.The ability to fluently play scales and chords is also extremely important because it gives students tools for other piano playing endeavors, such as sight reading, improvising, playing by ear, playing chord progressions, and harmonizing melodies.SONGS FOR PERFORMANCE
It is simply not necessary to doom beginners to playing and performing uninteresting, overly simplistic, boring little melodies in stupid old C Position. (Can you tell how much I dislike C Position?)The truth is, even the earliest beginners can play songs that sound big and impressive. I have composed a series of songs that are designed to make beginners sound much more advanced than they actually are.I call them "Pattern Songs". As the name implies, they are based on very simple little patterns. The patterns are then repeated all over up and down the piano keyboard, sometimes even with hand crossings. This is what makes the songs sound and look big and impressive.These songs are far too difficult for beginners to read the notation, since the notation is intermediate level. So the songs must be taught by rote to non-music readers. To enhance the rote-learning experience, I have created specially designed illustrations of the piano keyboard showing the student exactly which keys to press. Each song also includes the standard music notation so that the teacher can see exactly how the song is played. The songs look and sound so complex that they are fun and engaging for even intermediate level students to play.IMPROVISING
I created an entire instruction book devoted to learning how to make up your own music. It is a step-by-step approach that carefully guides students, even those intimidated by the freedom and creativity improvising requires. It can easily be taught by teachers who have never improvised themselves.THANK YOUThank you for reading about my piano method. The Westlund Piano Course has been developed in my studio during my almost four decades of teaching hundreds of students. I am happy to share it with the world. I hope to revolutionize the piano education field!The End