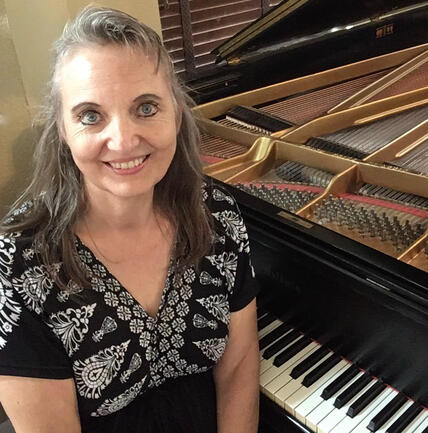 ABOUT
---
---
LOCATION
Westlund Piano Studio is conveniently located in historical downtown Taylor, Texas.120 W. 2nd Street, Suite B, Taylor, TX 76574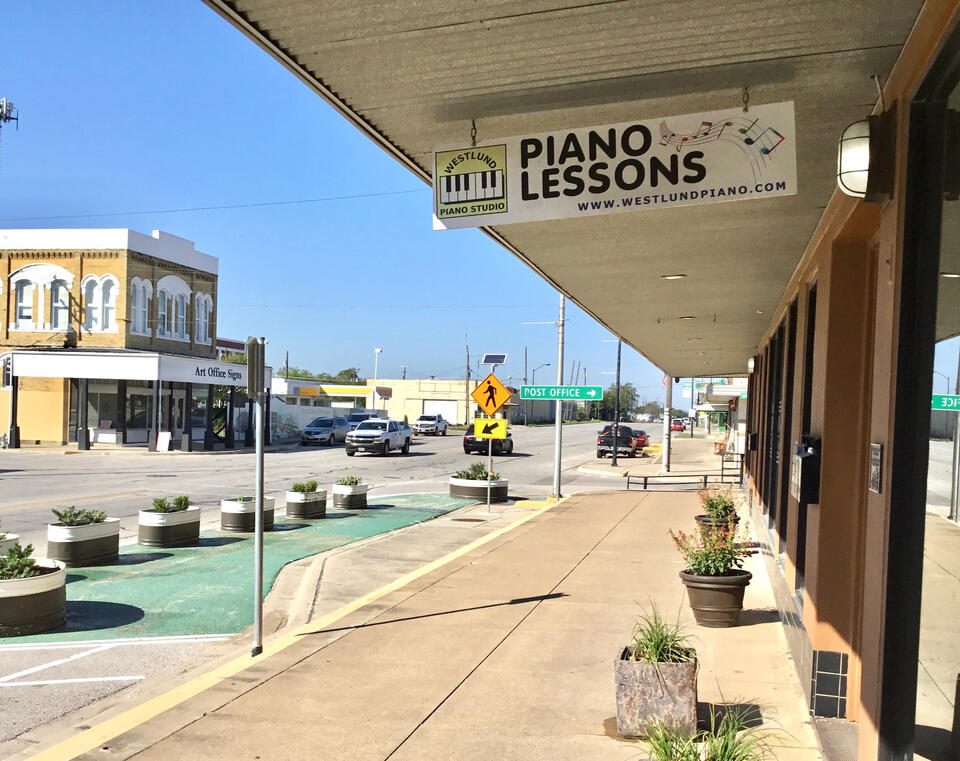 ---
---
---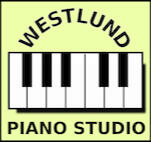 Monthly Tuition
---
Monthly tuition is due in advance the first week of each month.$105/month for 30-minute weekly private lessons.ACCEPTED FORMS OF PAYMENT
cash, check, or ZelleIf you need to mail a personal check, the studio address is: 120 W 2nd St, Suite B, Taylor, TX 76574.YEARLY MATERIALS FEE
Each January, students pay a Materials Fee ($45) to cover all their materials for the entire year (music books, sheet music, binder, handouts).TUITION & HOLIDAYS
Monthly tuition is for an AVERAGE of 4 lessons each month... not for EXACTLY 4 lessons each month. Some months you will have 5 lessons. That is what makes up for the months with fewer lessons due to holidays. Over a year's time, you receive an average of 4 lessons per month.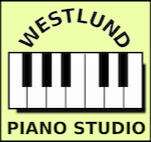 Zelle
---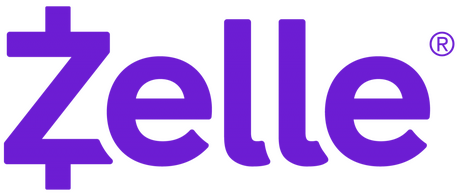 "Zelle" can be found in your online banking app. Using Zelle, you can send payment for monthly piano tuition using either my phone number (1-512-484-1188), or my email address (westlundpianostudio@mailfence.com)If your bank app doesn't yet include Zelle, you can download the Zelle app on to your phone and connect the app to your bank account. Then you can send and receive money directly from the Zelle app.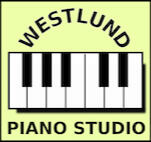 MakeUps
---
This studio does NOT GUARANTEE makeups for missed lessons.
PROCEDURE FOR MAKING UP A MISSED LESSON:1. Text Ms. Westlund with at least 24-hour notice of cancellation. (Short-notice cancellations and no-shows are not eligible for a makeup.)2. Look below at the available time slots and inform Ms. Westlund of which slot you would like for your makeup lesson.
---
AVAILABLE TIME SLOTS FOR MAKEUPS
WEEK OF JAN.30- FEB.3
MON, Jan. 30:
TUE, Jan. 31:
WED, Feb. 1:
THU, Feb. 2:
FRI, Feb. 3:
---
WEEK OF FEBRUARY 6-10
MON, Feb. 6:
TUE, Feb. 7:
WED, Feb. 8:
THU, Feb. 9:
FRI, Feb. 10:
---
Important info about makeups:
The studio runs at full capacity. There are not extra time slots kept open just for makeups. So any slots available for makeups can only be created when someone cancels their lesson with advance notice.

Eligibility for a makeup requires a minimum 24-hour notice of cancellation. Short-notice cancellations and no-shows are not eligible for makeups.

A makeup lesson must be attended within 30 days of the missed lesson, either before or after the missed lesson.

Lessons missed on Studio Holidays are not made up or rescheduled.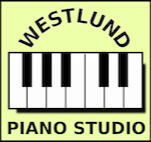 STUDIO CALENDAR
---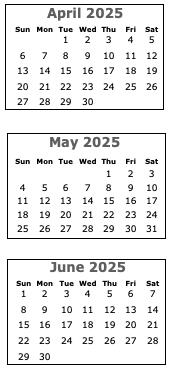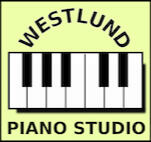 YOUR PIANO
---
Success and progress require a routine of daily practice at home on a suitable piano.
---
GRAND PIANOS & UPRIGHT PIANOS
Excellent potential for musical expression

Significantly motivates students

Can become a treasured family heirloom

Must be tuned about once per year

Recommended piano tuners: Chuck Rich, Ron Bergeron, or Priscilla Rappaport
---
ELECTRIC PIANOS
Small, cheap keyboards are NOT at all suitable for private piano study and are really just toys!These are the features an electric piano keyboard MUST have to be suitable for private piano study:
• 88 keys
• weighted keys
• hammer action keys
• touch sensitive keys
• foot pedal
• bench
• keyboard stand (furniture cabinet type OR the X style for portable keyboards)MY RECOMMENDATION: A suitable, inexpensive electric piano to start with is the DONNER DEP-20 ($570).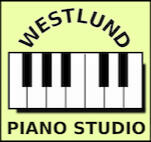 RECITAL
---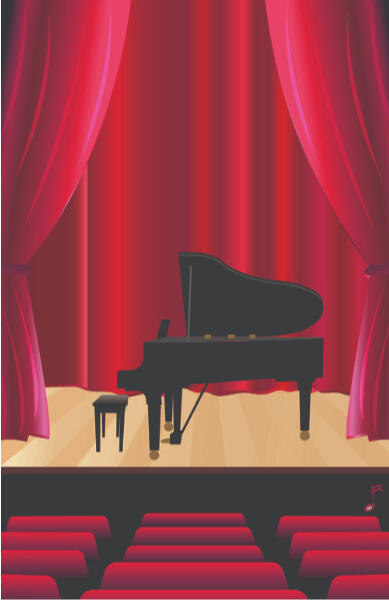 Once a year (usually in April), this studio presents a STUDENT RECITAL in which students dress up and perform a memorized song for an audience of their family, friends, and peers.The date, time, and location for the next recital will be announced when it is confirmed.
AUDIO TRACKS
Level 1
---
---
---
---
---
---
---
---
---
---
---
Slowed Down:
---
---
---
SLOW- Mary had a Little Lamb
---
---
---
SLOW- Ring Around the Rosie
---
---
SLOW- Twinkle Little Star
---
---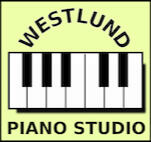 "Practicing Piano"
---
DO YOU HAVE ANY OF THESE QUESTIONS ABOUT PRACTICING PIANO?
1. "How much should I practice?"
2. "How do I learn a new song?"
3. "How do I memorize a song?"
4. "How do I know what level I play"?
5. "Are there 'secrets' for how to practice that will help me?"
6. "I practice, but why aren't I getting any better?"
7. "How do some people get so good at playing the piano?"This unique book answers all those questions, and many, many more. It reveals numerous "secrets" for how to practice to obtain real results. Suitable for beginners through advanced players. (39 full color pages, large size paperback book, 8.5" x 11, plastic spiral bound, $15.99")